Trying to write sensible things to describe music is way too much like work. Here are things from the pile that I've been enjoying. Press the play buttons and make up some adjectives yourself.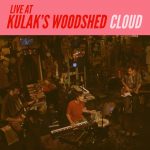 CLOUD: Live at Kulak's Woodshed (Audio Antihero) — live versions of stuff from Plays With Fire and previous albums. Acoustic, cinematic aspirations, I enjoyed it. Above: the whole thing on video. Below: the whole thing without video.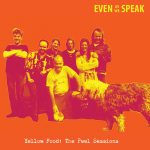 EVEN AS WE SPEAK: Yellow Food: The Peel Sessions — Even As We Speak were, and still are, an indie pop band from late '80s Sydney. I first heard them when I got their single "Blue Suburban Skies" (review in Party Fears #10 page 37). I bought some of their other indie works. They went to the UK and signed to Sarah Records, and were adopted by the twee end of the Sarah subculture. Their music is considerably more muscular than that of their colleagues. This collects their John Peel and Mark Goodier sessions, from 1991 and 1993. They're a delight to reacquaint myself with. See also Tyler Taormina from Cloud interviewing Even As We Speak.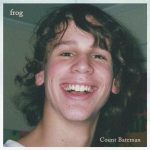 FROG: Count Bateman (Audio Antihero) — '70s pre-punk California songwriter sounds, recorded to actual magnetic tape. Every side an A-side. It doesn't sound like 2018's Whatever We Already Had it, but it follows quite well. Out 19 August.