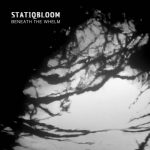 STATIQBLOOM: Beneath The Whelm (Metropolis) — abrasive electronic industrial. These days you can program almost any level of obnoxiousness into a synthesised sound, but Statiqbloom seem to have the balance right between beats, atmospherics and horrible noise, and this got me playing it again as soon as the first play finished. Again, no tracks jump out — but like 2019's Asphyxia, this is easy listening for the hard of hearing. Above: "Restless".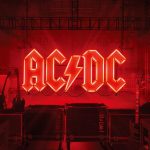 AC/DC: Power Up (Sony) — There is a new AC/DC album, and I'm playing it! I could not remember any song after it finishes. But it's certainly an AC/DC album. Plus points: it's 42 minutes, not CD-length. Favourite songs: there is no such thing.
I present to you: How To Make An AC/DC Song in 30 Seconds.