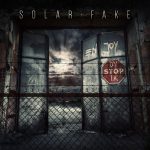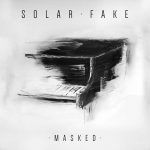 SOLAR FAKE: Enjoy Dystopia; Masked (Out Of Line) — The new Solar Fake album is out, and the best review I've seen of it was on the Something Awful electro-industrial thread: "seeing that their new stuff isn't trying to reinvent anything and is just more of the same … makes me very happy." Solar Fake have successfully self-commodified.
It's a pretty good slab of extruded Solar Fake product. Harsh-edged shouty German industrial synthpop, solid songs. The vocal is gravelly and close-miked. The lyrics are in almost-perfect English, but not quite. You'll be quite pleased with it. Above: "It's Who You Are", "This Pretty Life."
The second CD is remixes, and there's the extras album Masked, with acoustic versions.