Thanks to Paul Haesler for tipping me off to this inspiring work after he saw the Polka Floyd video yesterday.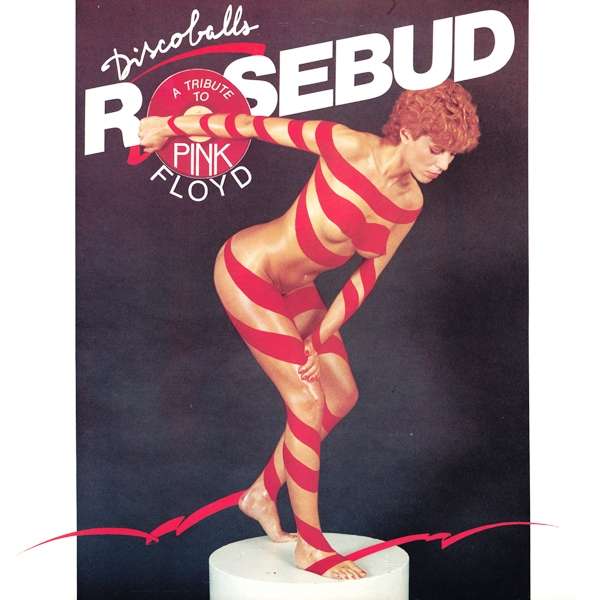 Have a Cigar / Free Four / Summer 68 / Interstellar Overdrive
Money / One of These Days / Arnold Layne / Main Theme "More"
This creation was the work of Gabriel Yared, whose Wikipedia entry passes over this particular project, getting into discosploitation a couple of years ahead of the flood. Also involved were prog rockers Claude Engel and Jannick Top of Magma. They decided it was the perfect moment to discofy a selection of Floyd, from their psychedelic period through to Wish You Were Here, two years before Pink Floyd themselves tried on this disco lark.
The record ascends well beyond tawdry considerations of "good" and "abomination". The playing is precise, allowing the collision of what works perfectly and what fails immaculately (a bright and bouncy disco rendition of "Free Four". Yeah) to proceed to completion. As one reviewer put it, "JUST TRY to deny the power. I defy you to."
Their take on "Have A Cigar" was released by Warner in the US in 1979 and hit No. 4 on the disco chart, selling 40,000 copies. "Money" in 4/4 at 92bpm also apparently charted.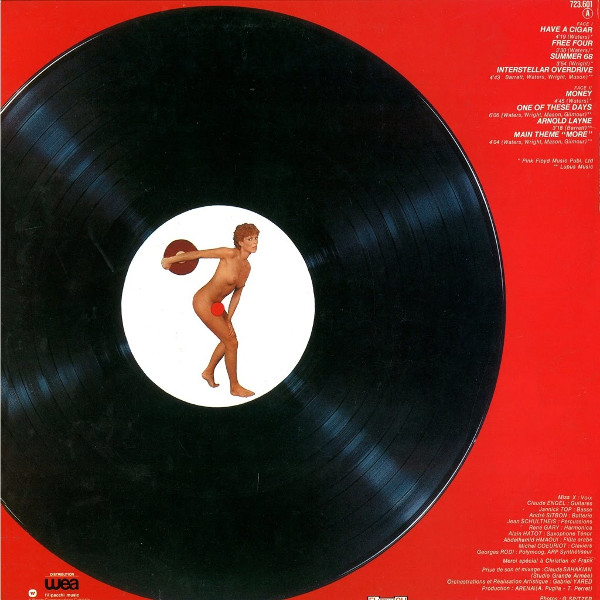 Yared tried again in 1978 with Rosebud II (New Orleans Junction), which leads with a thirteen-minute disco medley of "When The Saints Go Marching In" and "Mack The Knife", though this somehow didn't see any chart action.
The album was rereleased on CD in 2008, though it inexplicably failed to sell very well. In the meantime, try their take on "Interstellar Overdrive" ("Acid music revised for coke heads"), or indeed the whole album. "Bizarre, moderately hilarious, and ultimately something that really should never have been created."