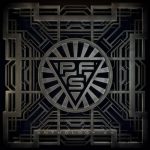 PURPLE FOG SIDE: Anthology XX (SkyQode) — where dreampop atmospherics meet EBM. They started out doing proggy post-rock and have gradually increased the bleep quotient. This album is collected highlights from the last couple of decades (including what sounds like remastered vinyl). Some vocals, but substantially instrumental. See also their own Bandcamp. Above: "The Farewell".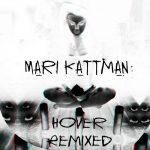 MARI KATTMAN: Hover/Remixed — as it says, the remix album of Hover from mid-2016. This mostly works pretty well. I particularly liked the versions of "Full Of Light" and "Invisible", whipped up into a couple of highly suitable disco splurges each. There's also a new track, "Everything You Never Had" (above).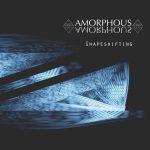 AMORPHOUS: Shapeshifting — in the style of '80s indie industrial, with dry drum machine sounds. No proper singing, it's all hissy ghost vocals or Snoglike croak. A bit workoutlike in stretches, but not bad.