The Glass Eyes are a Chicago band who do folky songwriter guitar rock that's excessively fond of Neil Young and knows it.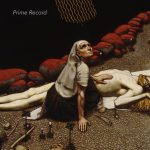 Prime Record from late last year is a grower. Their style tends to songs that sound beautiful but aren't laden with hooks. Not sure I could hum you the tunes afterwards. The songs are well-structured and flow really well, and they have the trick down of the hook being a few bars of a particularly good sound.
Favourites on this record: "Current War", "The Sea", "Peach Tree" (though at only 1:43, pretty much a vignette).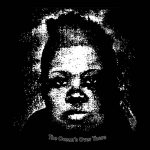 The new record is The Oceans Over there. This comes rather soon after Prime Record, and is more like an EP: a few songs and a pile of atmospheric pieces and vignettes.
"Hey" is remarkably forward for the Glass Eyes; really got me to notice their fondness for vocal harmonies. "Borderline Delivered" is quiet and respiteful and caught my attention for quality. "Hare", at a minute and a half, sounds like notes on an excellent song, and I'd like more of it please.
These records are just ridiculously nice and you will enjoy them. Both are "name your price", so check them out without qualms. There's several previous albums and EPs, and you'll enjoy those too.