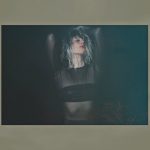 MAGANA: "Inches Apart" (Audio Antihero) — A beautiful and arresting song rendered in beautiful voice and guitar. You'll be amazed how this catches your attention. The B-sides are remixes of tracks from Golden Tongue by Frog and Benjamin Shaw.
I also neglected to mention up to now Magana's cover of "Oceans" by Chuck, which is similarly voice and guitar and every bit as attention-catching, and "Pages", which is more of a rocker. You could just buy her whole discography off Bandcamp for £1, of course.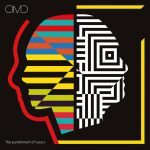 ORCHESTRAL MANOEUVRES IN THE DARK: The Punishment of Luxury (White Noise) — OMD certainly don't need my help, but you should know that this is a good album you won't be disappointed by. It follows in the style of the two since their reunion: Krautrock fans with pop sensibility, and every side an A side. And they put it up on Bandcamp, clearly showing they're on the ball, as well as Spotify. Above: "The Punishment of Luxury," "Isotype," "La Mitrailleuse."
NINA: "One Of Us"; "Beyond Memory" (Aztec) — solo synthpop singer-songwriter Nina Boldt self-tags as "synthwave;" the style is pretty much '80s-style synthwave cheesiness, but the songs and vocal are strong. "One Of Us" is the new single, "Beyond Memory" is last year's. "My Mistake" from 2014 is not bad either.