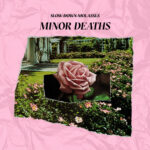 SLOW DOWN MOLASSES: Minor Deaths (Divine Schism/Noyes) — "Shoegaze" at the far-noise with a soupçon of pop end of the spectrum, around Swervedriver and My Bloody Valentine. The 62-second single "Son of Titanic" (above) didn't grab me, but the rest of the album did, and I played it again the moment it finished. A rewarding set. Out 8 October. (Or early September if you pre-order it on Bandcamp.)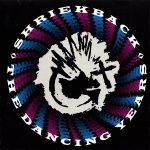 SHRIEKBACK: The Dancing Years (Island) — To make a dance remix, you construct a metal Terminator skeleton of currently fashionable bass and drum sounds vaguely related to the original chords, then you drape the tattered and flayed skin of the original song over it, and you dance it around like a comedy dick puppet.
The Dancing Years is a compilation featuring Barry Andrews doing this to his own band's old songs, except not even with fashionable sounds. Everyone hated it at the time too. I'd so been looking forward to the mixes of "Lined Up" and "My Spine (Is The Bassline)".
Don't get me wrong, the Terminator comedy dick puppet technique can work really well — I have favourite examples. But it needs the slightest respect for the original material. What on earth was Andrews thinking, replacing Carl Marsh's vocals.
The new recordings from the band's later reunion years are vastly better. But you can skip this one.