I was asked to come up with five albums from 2021. I'm not sure I can think of five albums from this year, so I'm just gonna name cool shit I've been listening to. Two are actually from this year!
I play music mostly on YouTube and some on Spotify. Thirdly is stuff in my actual collection.
AZEALIA BANKS: Tarantula (2021) — the best song that will ever be written about Elon Musk. Apartheid Clyde dies at the end. The deep-club sound is amazing — try it on headphones — and it fits the standard pop structure template perfectly regardless. Never thought I'd like an ultra-mainstream pop artist this much. I've been playing this one a lot.
The sleeve design (though I'm not sure if there's even a physical record of any sort) is spectacularly good also: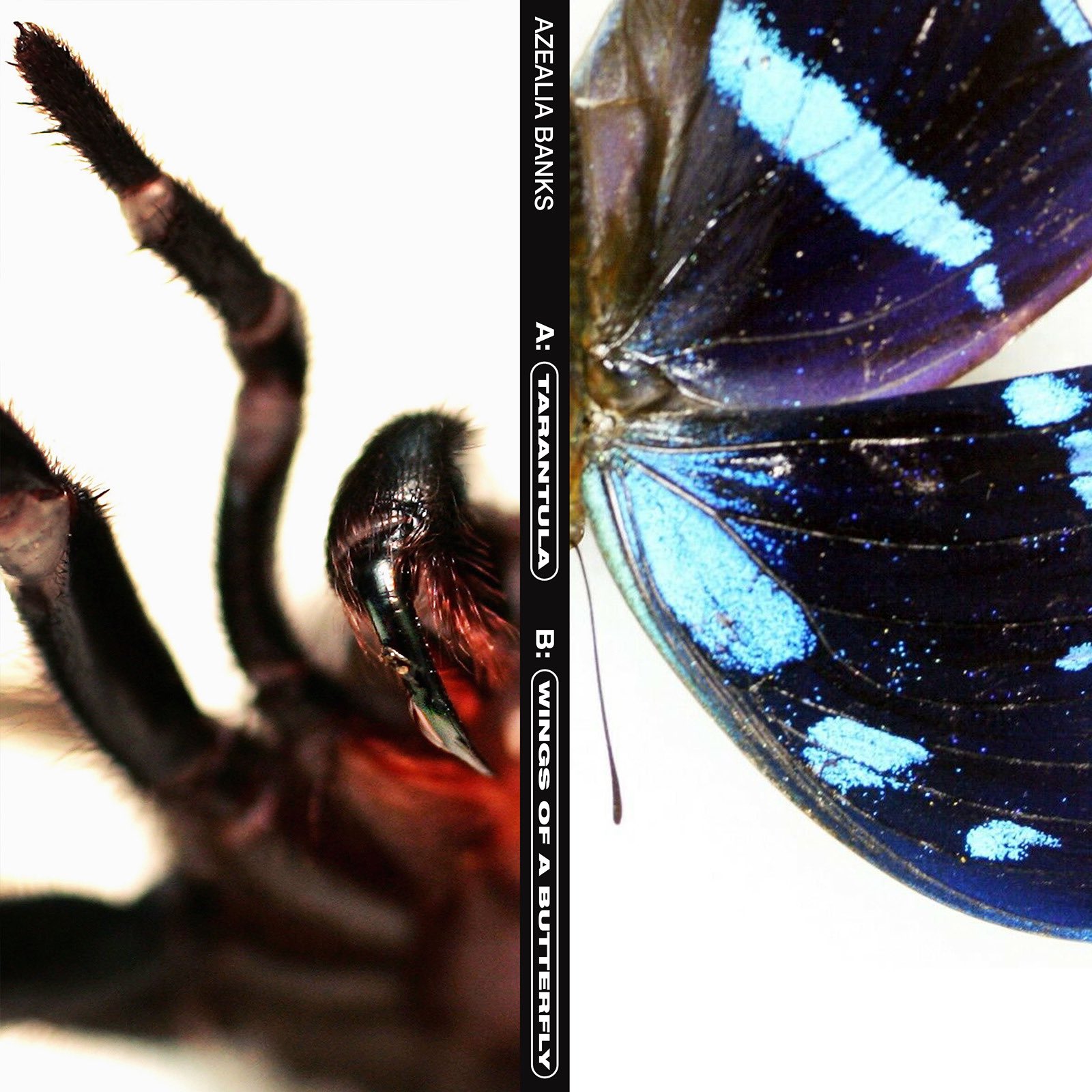 CAPSULE: Archive Collection — Yasutaka Nakata is a very successful Japanese pop producer who is all but unknown outside Japan. This is wrong and bad. Capsule was Yasutaka's Shibuya-kei band in the early 2000s ('60s-style jazzy pop music), until the Shibuya-kei scene completely died in the arse and he went disco. He's been remastering all of his disco albums, and they sound vastly better when not completely murdered by the brick-wall limiter. These are a delight. There's new stuff coming out too. Below: "You Are The Reason," from Flash Back.
ANDREW HICKEY: A History Of Rock Music In 500 Songs podcast — a frankly amazing and increasingly popular podcast that you need to listen to all of, starting at episode 1. Join the Patreon, the bonus episodes are utterly worth it. Also available as a series of very fat books.
HANA: Hana Room YouTube — not an album, but a techno DJ (and recording artist in her own right) who started running live sets on Twitch during COVID lockdown, and has continued cos they're popular and people on Twitch actually give her money. These are just really nice background techno, with some deeply obscure good shit along the way.
ARKADY ROSE: Nocturne — the loved one's debut album, which I got to hear over and over and over and over while they were putting it together. And I still like it. Light classical but catchy with it. Please do give it a preview. CDs available!